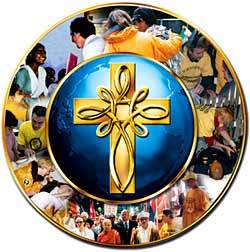 The Scientology Disaster Relief Team is on site with emergency workers and flood victims helping bring order and relief in the aftermath of Typhoon Morakot.
Southern Taiwan is experiencing its worst flooding in 25 years from Typhoon Morakot and Scientology Volunteer Ministers are helping with urgent services and care of flood victims.
The Volunteers relief efforts are concentrated on getting food to the victims, as well as providing support to emergency services personnel and trauma relief. When officials coordinating the relief effort requested food as the first priority, the Scientologists immediately arranged for 3,000 loaves of bread to be brought to emergency shelters.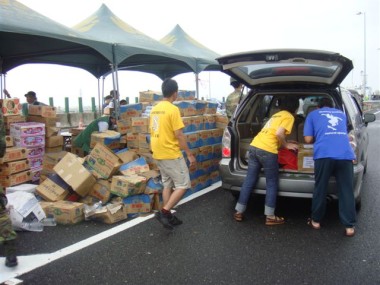 In the regions of Bu-Dai and Dun-Shi, the Volunteer Team also provided and taught Scientology Assists—simple procedures developed by Scientology Founder L. Ron Hubbard, that help overcome the emotional and spiritual side of trauma that accompany injury, stress or shock.
Emergency workers also receive Assists to help them remain alert and effective through lack of sleep and extreme stress.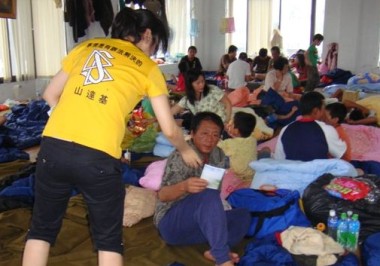 In Chai-Tung, one of the worst hit flood areas, Scientologists and other volunteer groups are serving 200 victims at an evacuation center and a vocation school, while anticipating the arrival of another thousand refugees.
For further information on the Volunteer Ministers and their work, go to VolunteerMinisters.org.
*******************************************************
No matter how bad it is, Something CAN Be Done About It!
Learn how with the Scientology Handbook based on the works of L. Ron Hubbard